Shopping Cart
Your Cart is Empty
There was an error with PayPal
Click here to try again
Thank you for your business!
You should be receiving an order confirmation from Paypal shortly.
Exit Shopping Cart
The Brand Wellness Center - Enlightened Dentistry
A NATURAL HOLISTIC APPROACH TO DENTAL HEALTH AND WELL-BEING.
19 West 34th Street

Suite 1022

New York, NY 10001
As a city dweller, when you hear the word "ozone," air pollution probably comes to mind. Yes the two (air pollution and ozone) often go together, but only because ozone is nature's response to counteracting the air pollution. Uncontrolled ozone at ground level does impact air quality levels, usually negating air pollution toxins.
Ozone is simply oxygen (O2) with an extra atom in its gas molecule (O3). It is often referred to as "excited oxygen."...
Read Full Post »
Several years ago, I wrote a short book My Secrets to Regaining Health. It covered many of the simple techniques that I employed to get past the chronic Lyme disease that plagued me for eight years. It was written to help the many patients that were coming to me to specifically find out wha...
Read Full Post »
The word "ozone" may make you think of a hole in the earth's atmosphere due to pollution, or remind you of the unique scent in the air after a lightning storm.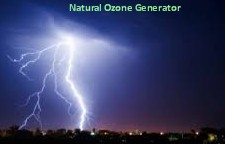 In reality, ozone is a vital, healthy element. It shields ...
Read Full Post »
Root canal teeth are frowned upon in the holistic community. For those in the know, endodontically treated teeth are a source of chronic low grade infection and can create a stress on the entire immune system. Statistically, it has been shown to have a correlation with autoimmune diseases and some types of cancers.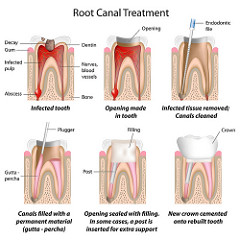 Read Full Post »
/