Shopping Cart
Your Cart is Empty
There was an error with PayPal
Click here to try again
Thank you for your business!
You should be receiving an order confirmation from Paypal shortly.
Exit Shopping Cart
The Brand Wellness Center - Enlightened Dentistry
A NATURAL HOLISTIC APPROACH TO DENTAL HEALTH AND WELL-BEING.
19 West 34th Street

Suite 1022

New York, NY 10001
| | |
| --- | --- |
| Posted on April 15, 2018 at 7:00 PM | |
Most people are aware that there is a strong correlation between periodontal (gum) disease and heart attacks. Bringing this a step further, one can see that there may also be a strong correlation between bone loss and overall heart disease. Since most periodontal disease involves not just gum inflammation and pocketing, but also loss of the bone height supporting the teeth, we can assume that this bone loss, along with the gum inflammation is involved with the heart attack as well.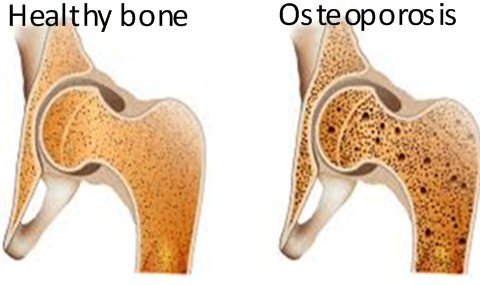 According to a recent PubMed study, Correlation between Osteoporosis and Cardiovascular Disease, patients affected with osteoporosis, have a higher risk of cardiovascular diseases than subjects with normal bone mass. For years we were told that this may be due to bacteria getting into the bloodstream and causing blood clots (stroke or heart attack) in the blood vessels, but there may be a bigger culprit to consider.
It has been found that low bone densities are strongly associated with high calcification of the blood vessels. Via nutritional deficiency, minerals are deposited in the lining of arteries instead of the bones. This can be seen on standard x-rays, where dense calcium deposits in the aorta are seen juxtaposed to thin, calcium depleted vertebrae.
Calcification may even form around the heart valves, leading to decrease blood flow and thickening of the arterial walls.
An additional  study has shown an almost six time greater risk of heart disease in people with osteoporosis.
When we consider that the people of our country (USA) probably eat more dairy and take more calcium supplements that anyone else in the world, one has to wonder why osteoporosis and heart disease is rampant.
We may be getting all the minerals we need but apparently, these minerals are being deposited in the blood vessels, not the bones.
This is most likely due to Vitamin K2 deficiency, the necessary nutrient that deposits the minerals in the bone and reduces vascular calcium deposits. It is almost impossible to get enough from food, so it is best to supplement.
Categories: Healing, Food, Periodontal Disease
/